We are already starting to think about The Christmas Tree Festival for 2022. It comes round very quickly and we have already started to plan the event. The festival will start on Friday 25th November and end on Saturday 31st December 2022.
We are delighted to announce that Becky Jago will be switching on the lights this year. She is a TV presenter for ITV News Anglia, and has local connections having gone to Stowmarket High School. She will be joining us on Friday 25th November to switch the lights on in the church.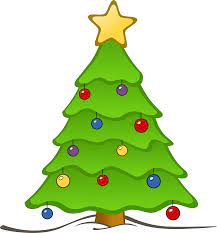 APPLICATIONS TO DECORATE A TREE
This year the theme will be PEACE ON EARTH. It reflects events around the world but is also still a Christmas Christian Theme. Many Christmas Carols refer to Peace on Earth, along with passages from the Bible. Alternatively you could write your own verse. We have had some wonderful verses written by groups over the years. Just remember that if using a pre existing carol or poem it has to be copyright free.
We have included a list of suggestions to start you thinking about your decorations, but these are only suggestions, and you may prefer something else that helps us to understand the theme. We encourage you to think big and be creative. The visitors do appreciate all the time and care spent to produce such wonderfully decorated trees.
An application form to decorate a tree can be found on our Eventbrite site from the 5th July 2022 and will be closed on the 21st October 2022. Just click on the word Eventbrite. If you have any difficulties, please do not hesitate to contact me at ctf@stowmarketparishchurch.co.uk or download the paper version
PLEASE NOTE the theme I Heard the Bells on Christmas Day is already full. Please choose another theme.
Guidelines and details of times of when the Church will be open to decorate will be given out nearer the date. As with last year, we are likely to continue to be open for set days and times throughout the festival. The Church provides all the tree and lights. All we ask is for you to please bring all other decorations with you.
We will print your theme, Carol, poem, Bible verse, etc. [copyright permitting] to be displayed next to your tree along with your group or organisation name and logo. Our aim is to bring the Christian element of the Christmas story to life though creative and artistic decoration of trees by the people of Stowmarket.
So, if you are interested in decorating a tree in the Church, please fill in the Eventbrite form. We will then be in touch to acknowledge your application. Should you have any questions or would like to discuss things further please get in touch.
If you would like to volunteer to help steward the event, please let us know. It would be lovely for you to see just how much the festival is enjoyed. If you would like to volunteer for a two-hour slot, then please let us know a day and time you would like. We will be open from Tuesday to Saturday 9am to 3pm.
2022 Christmas Tree Festival Theme – Peace On Earth
Suggestions to help with your theme for decorating a tree.
We encourage you to be innovative and creative and think BIG.
Themes-
Angels
Doves
Hope, Love, Joy, Peace
The Nativity
CAROLS (already checked for copyright) – use one particular verse/chorus/line
Away in the Manger
Do you Hear what I Hear
Far, Far Away in Judea's Plain
Glory In the Highest
Hark the Herald
I heard the Bells on Christmas Day
It Came Upon a Midnight Clear
Let there be Peace on Earth
O Come all ye Faithful
O Little Town of Bethlehem
Peace has Come
Prince of Peace
Silent Night
The First Noel
We Three Kings
While Shepherds Watched
Bible Verses
Choose a verse from the Bible.
For example
Isaiah 9:6-7 For to us a child is born, to us a son is given, and the government will be on his shoulders.
And he will be called Wonderful Counselor, Mighty God, Everlasting Father, Prince of Peace. Of the greatness of his government and peace there will be no end. He will reign on David's throne and over his kingdom establishing and upholding it with justice and righteousness from that time on and forever. The zeal of the Lord Almighty will accomplish this.
Thoughts and Poems
Many can be found in books or on the internet. For us to check copyright permission to use it please tell us the author and where you found it.Or perhaps you might like to write your own?