We are an active town centre Church in the heart of Mid Suffolk within the Diocese of St Edmundsbury and Ipswich.
The Church is very much alive and attempting to carry on whilst keeping everyone safe. We are aware that some people remain cautious and are trying to accommodate this as far as possible.

** We had a website issue recently which meant that we had to revert to an old copy of the website content. We are trying to get everything back up to date but please bear with us if anything is not quite up to the minute! **
---
The work at the back of Church is almost complete and we are back in the Church Building for Worship plus live streaming via YouTube at 10am on Sundays.

A DVD of the Service is also available, contact the Vicarage (678623) if you would like one.

More information on the West End Project page HERE
---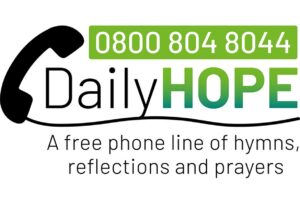 Daily Hope offers music, prayers and reflections as well as full worship services from the Church of England at the end of a telephone line. The line – which is available 24 hours a day on 0800 804 8044 – has been set up particularly with those unable to join online church services during the period of restrictions in mind.
---