Follow this page to keep up with the progress of the West End Project- work started on Monday 14th June!
Take a look at how the last major reordering of the inside of the church was recorded back in 1864/65 … DOWNLOAD
The pews have been moved and the old wooden floors taken up. The project team have been busy checking out the specifications of the new kitchen appliances including a large range cooker and dishwaher!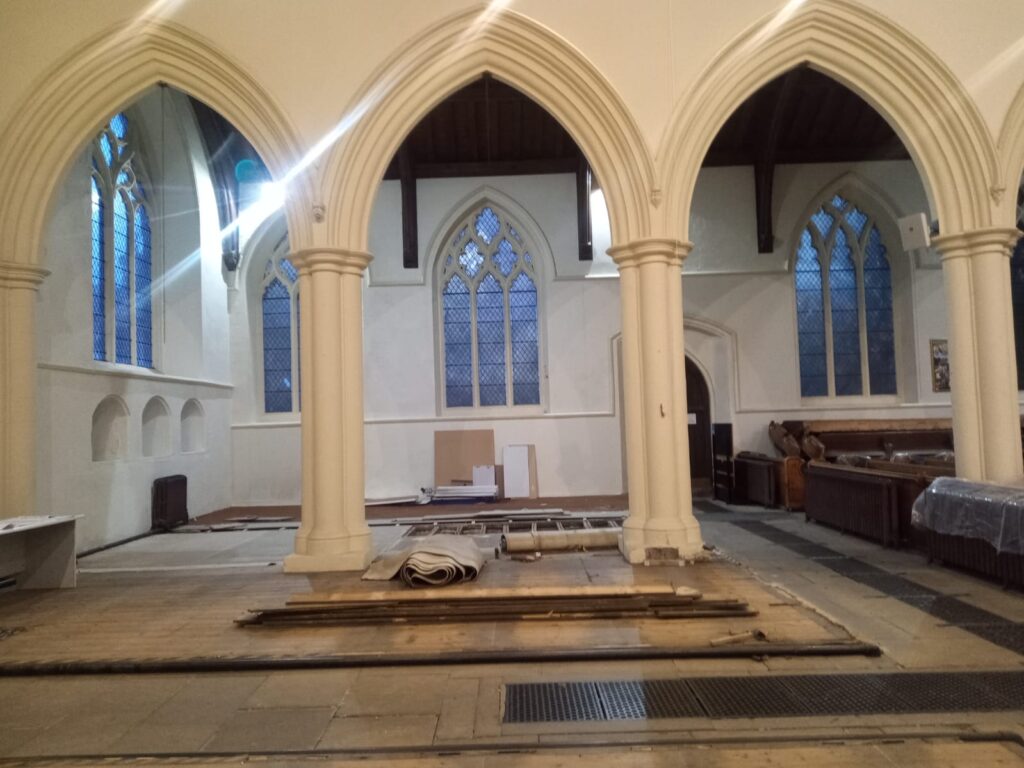 Pews removed to reveal wooden floor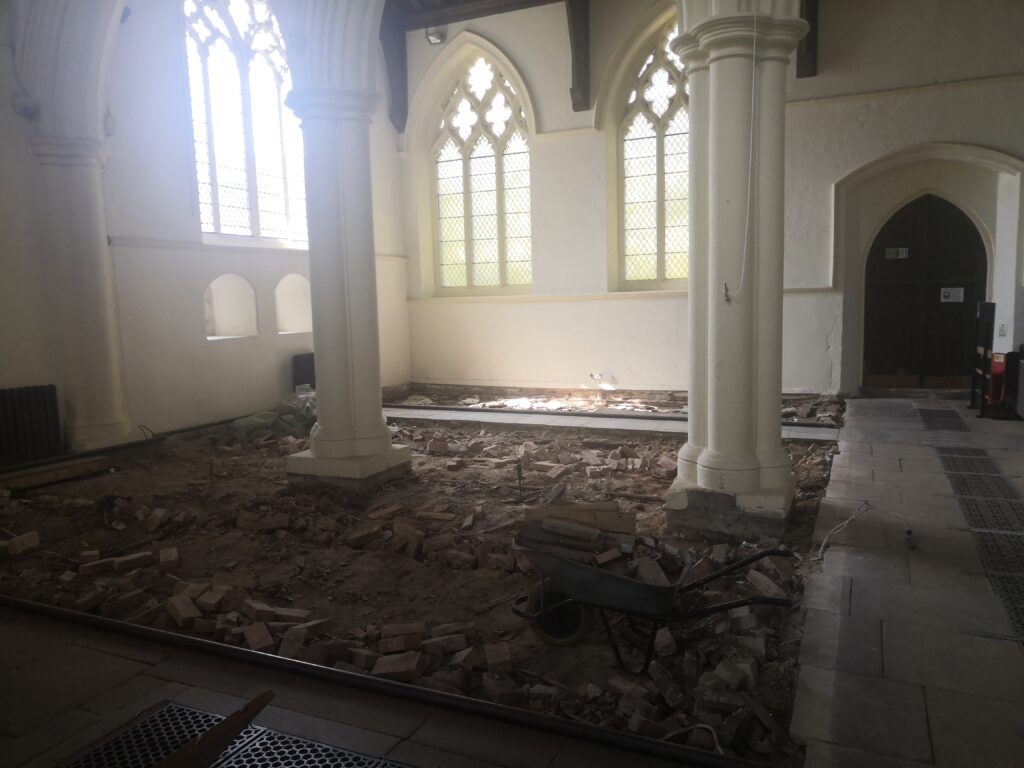 Wooden floor removed to reveal earth which has not seen the light since 1864!
UPDATE 6 SEPT 2021 :
The whole floor area has been prepared and initial layers of limecrete put down and allowed to cure. This has taken longer that expected due to material supply delays being experienced across the building industry.
The stone has arrived and today the team started to lay the complex jigsaw puzzle that forms the new floor.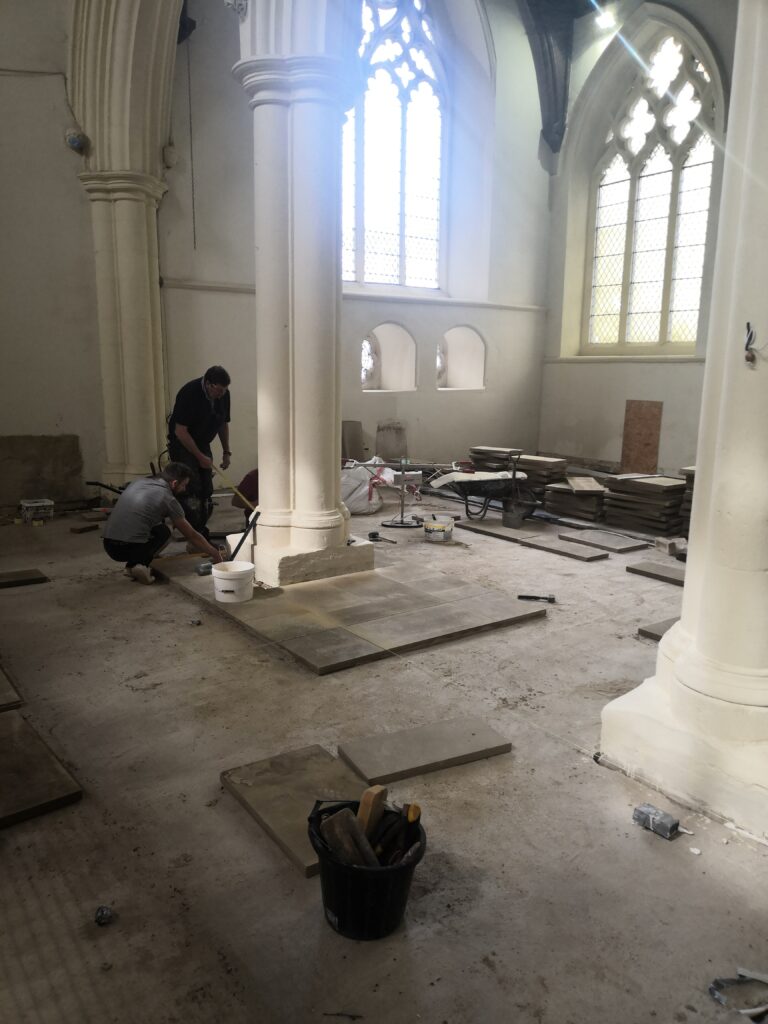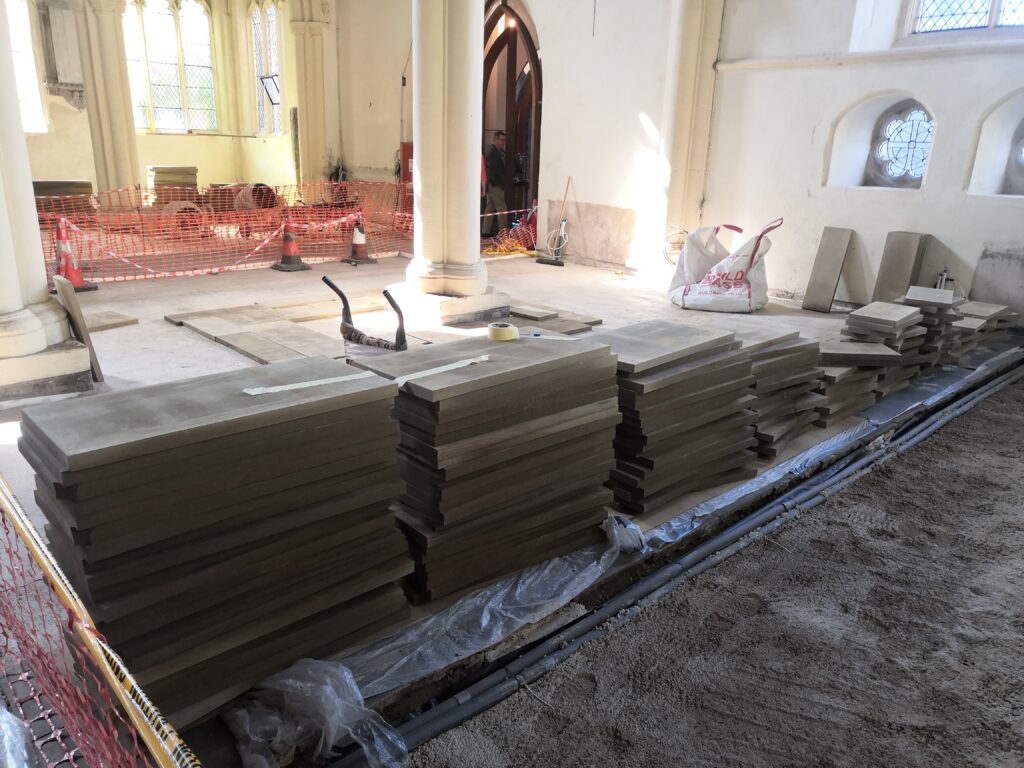 New stone ready to go …